It is becoming a bit of a "pilgrimage" event for the Rockies. Once Fall has arrived, it is an anticipated event – the Larch trees turning colour!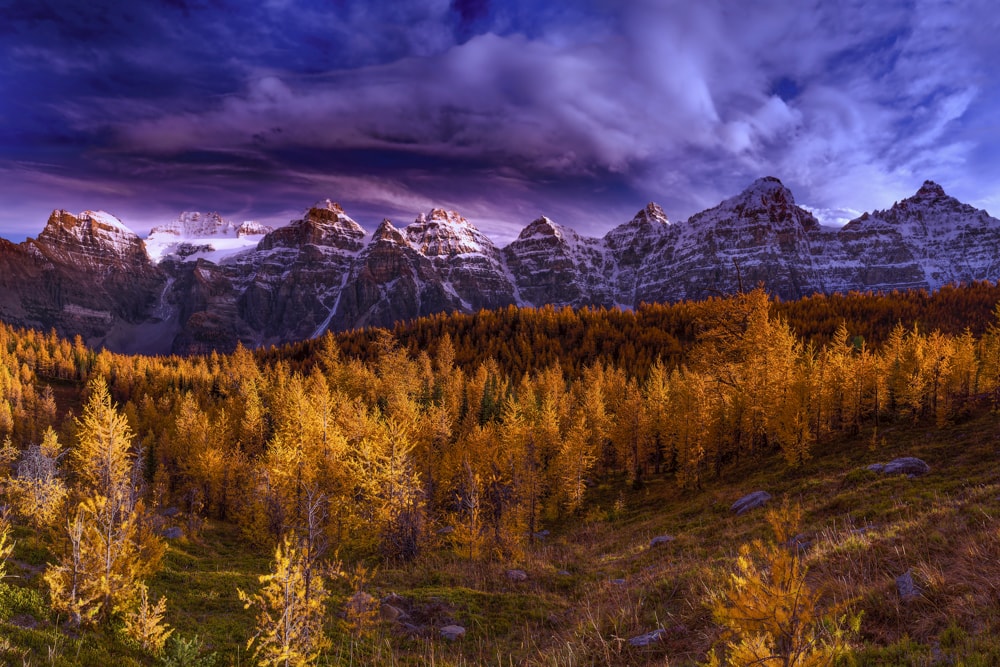 The issue is, when and where to see the Larches in their renowned Golden hues? For instance, in her blog Dani the Explorer says this:
" Your window for fall colours in Banff will be short. The days are long, but once they're over, the snowstorms begin! From personal experience, the best time of year to visit Banff National Park for fall colours is from late September (think the last week of September) to early October. You can expect the temperatures to range from the low 50s to mid-20s (Fahrenheit).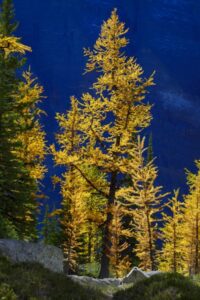 However, as with all fall foliage plans, prepare to be flexible! Depending on the season, the fall colours can come slightly earlier or later than expected. You can also call the Banff Visitor center and ask when they think the peak will be." They key "when they think, the peak will be! It varies with each year, temperature, moisture, daylight hours all enter into the equation. Still, any hike gets you some beauty to see!
So, when to come is critical – it also a bit of a Big Window and VERY much weather dependent. 2 to 3 weeks – late September to early October. That means likely you will have to try several hikes/trips for the boom time of Larch season!
And where do you go for Larches? You can check the Parks Canada guide to "Golden Larch Day Hikes" and they will give you some ideas – or you can find some places on your own by getting a map and paying attention to this – "Western Larches can grow to around 170 feet tall and are found on north-facing slopes between 2,000 and 5,500 feet in elevation.
Subalpine larches are shorter, reaching around 70 feet in height due to a higher elevation: 5,500 to 7,500 feet." – D. Scott The Parks Canada Guide lists. Taylor Lake, Saddleback, Lake Agnes, Larch Valley, Arnica Lake, Boulder Pass, Healy Pass, Bourgeau Lake and there are more through Banff National Park and Kananaskis Country. Some of the places the Parks Guide lists get quite busy to crowded, especially weekends so be forewarned, or try somewhere different.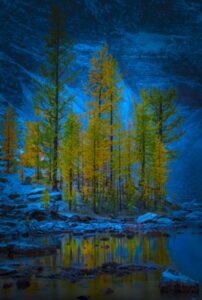 This image ( Island of Light) is my "stash". At several exhibitions when I showed this image I was often asked where was this taken. My reply is – put a pin into the map at Lake Louise ( a well know area for Larch Trees ) – draw a circle that is 30K in diameter and find a North Slope or North Facing valley at about 5000 feet!
When to come, where to go both matters. Weather in the Rockies, Fall and anytime, can be fickle and changing – but if you get a Blue Sky day seeing the larches "glow" is a visual feast of wonder and awe at the creativity on display. Remember, the colour wheel is based on what Nature does!
SO the recipe is this: 1) choose a time in late September to early October 2) choose a spot that is bound to have Larch Trees – North Facing and at 5000 feet + or so and 3) If you get a Blue Sky day it is a bonus BUT seeing the Rockies in the Fall is worth the trip and is a Feast for the eyes!